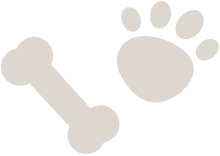 We Treat Them Like Our Own.
And with this in mind, our priority for every pet is to provide excellent veterinary care and attention (scholarships) while we match a home where the pet will thrive as a family member and have a safe life with a low amount of stress – a fairy tale tail for the rest of their life.
Join us in helping orphaned pets.
Recent Posts
newframe
We found Iris at a local shelter.  This beautiful sweet dog appeared well taken care […]
newframe
People sometimes don't understand why The Animal Protectorates has such an in-depth adoption process – […]
newframe
Social Security was designed to collect income from employed workers in order to pay retired […]
Partners
In addition to financial donations from individuals and private foundations, The Animal Protectorates receives support from business sponsors in the form of discounts, grant and matching gift organizing, housing and promotion of our orphaned pets, and training opportunities. Working together, we transform a pet's story.